Having learnt about how to
How to add follow me on twitter button
to your website let me teach you how you can embed some
twitter follow me banners
in order to make your blog look more nice and professional.
I was roaming about the net this morning when
twitter follow me banners.jpg,png and other formats
stopped me by the way and I never hesitated to branch to see what he gat for me. hmm it was great I love the banners so I decided to share with you since they will be good for your blog! Though there are numerous
twitter follow banners
but am only going to share few of them in this post! hopefully you will love them!
==>
How to add share code to every single post you publish
TEN beautiful follow me on twitter banners for your blog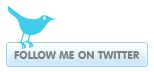 Note==> If you copy any of the above code Dont forget to change my twitter username kennedyprosper2 to your own
twitter username
and you can also increase or decrease the image size by increasing or decreasing the width and height!.
==>You can also design more custom social medial sharing,likes and follow banners and I believe internet users and bloggers are ever ready to make use of your
custom banners
since we all need something new! and before you leave which of the twitter image do you love most???????
. .
=> I still remains
Kennedy Prosper
 Hope you Liked This Post.Don't Forget To share.Sharing is caring.
Like Our Facebook page now for latest updates
NOTICE:
Do not enjoy this alone kindly hit on share button bellow to share with your friends!
About kennedy prosper
This is a short description in the author block about the author. You edit it by entering text in the "Biographical Info" field in the user admin panel.