8-step tutorial with screenshots on how to send any file format on Whatsapp.
This has really been a dream of every whatsapp user to send files such as PDF, docx,txt,apk but unfortunately they are not supported by whatsapp messenger
Since opening other files are not supported unless the gallery and mp3 section we are here to make your dreams come to reality by helping you with the tutorial which enables you send any file type on whatsapp. simply follow bellow steps
STEP 1
locate the file you want to send via whatsapp from your file manager...let use use IMO app as a case study here in this tutorial.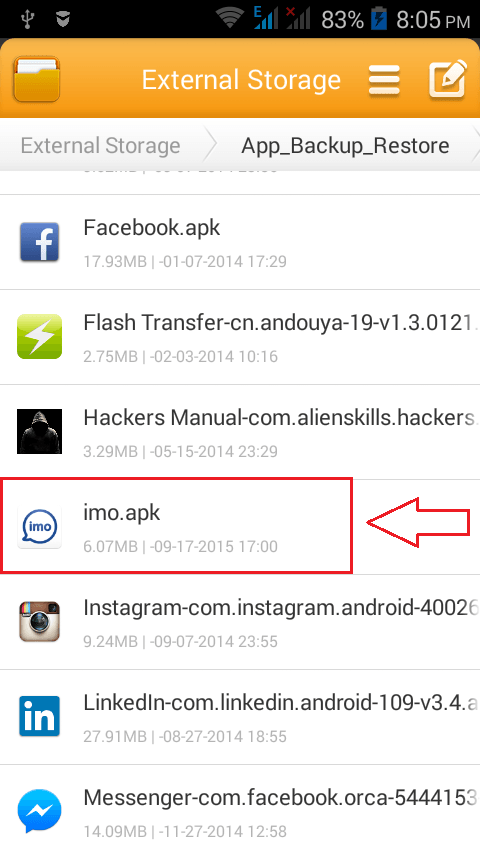 STEP 2
Rename the app you selected to any whatsapp supported format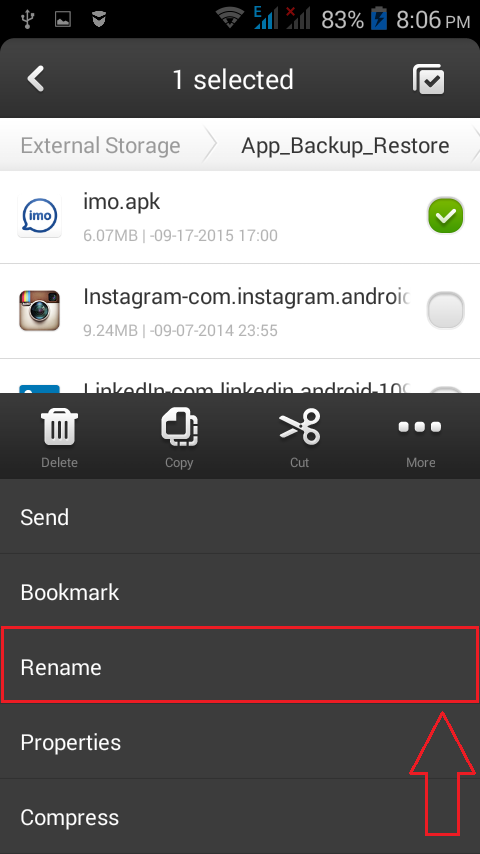 STEP 3
In this example i changed the extension- .mp4 to my new file, imo.apk . check screenshots to get my point. Instead of .mp4 , you rename it to .mp3 or .gif or jpg or .png provided the format it is supported by whatsapp.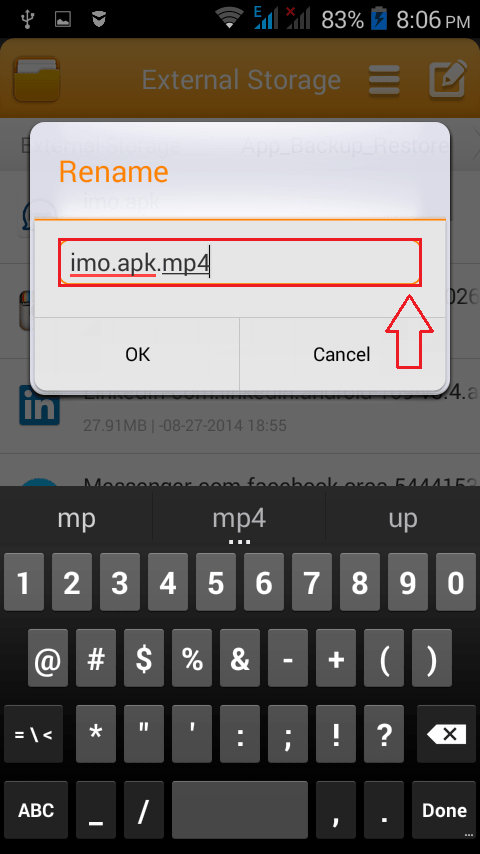 STEP 4
eventually you are asked for Rename Confirmation,simply click on the OK button to confirm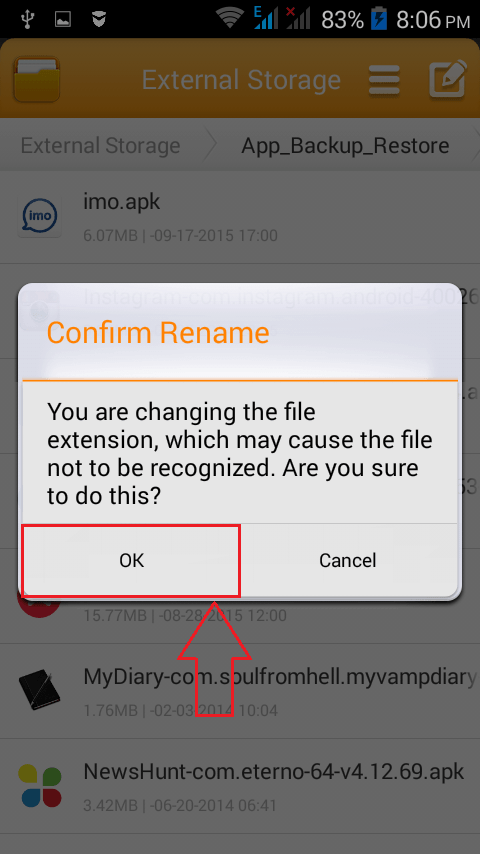 STEP 5
Once the extension is successfully added you can send it via Whatsapp messanger. You can select the file and click on Send button to get it done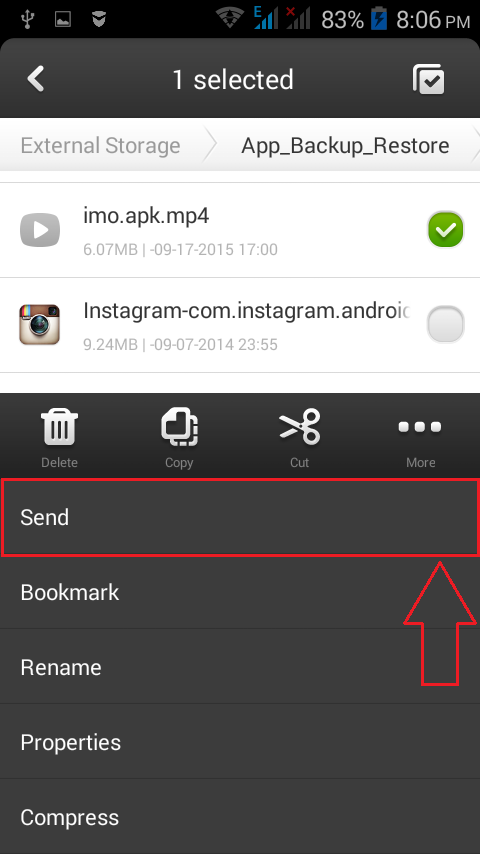 STEP 6
You will be asked to choose the app you want to sent it through just select whatsapp and select the friend you want to share with you can now send.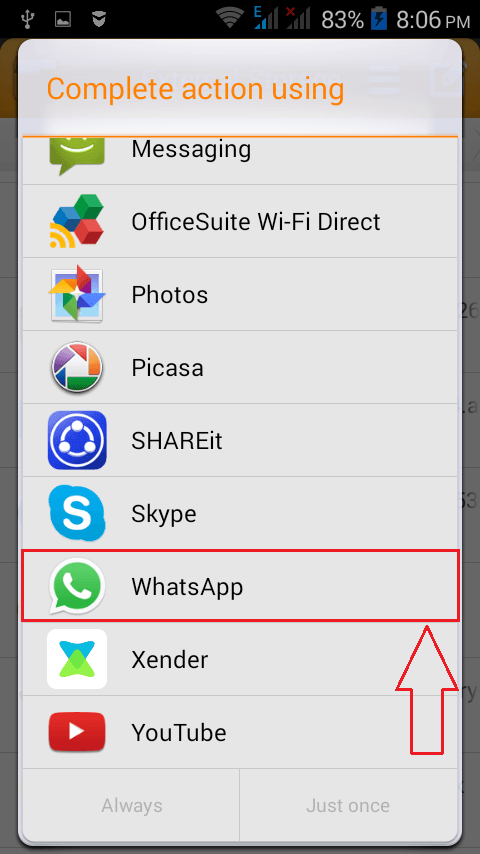 STEP 7
waoo your file now will be sent just like other files are sent on whatsapp messanger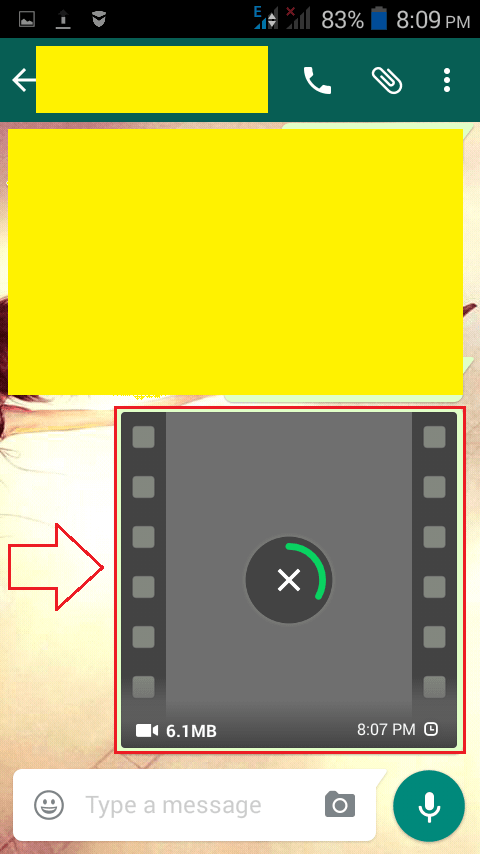 STEP 8
Once you are done kindly go back to your file manager and rename the file back to its originality and DONT forget to ask your friend to do likewise.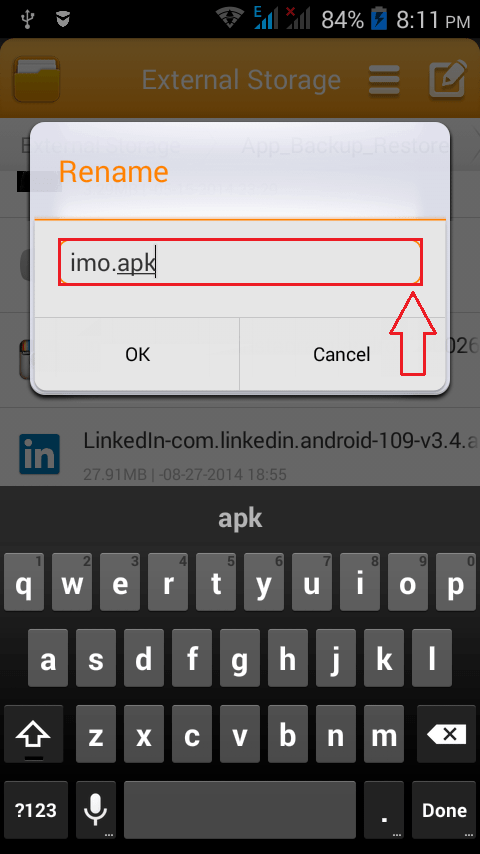 I know you are set to amaze your pals kindly do us good also by sharing this post
Share the idea with friends and relations
If you love this post share it!